---
KAPLA 1000 CHEST
Containing 1000 KAPLA planks and two instruction booklets, the KAPLA 1000 chest is every builder's dream!  
The ideal choice for individuals with big imaginations, or groups and families to be creative together, the KAPLA 1000 chest is presented in a sturdy wooden case equipped with wheels for easy mobility.  Two instruction booklets are also included.
---
KAPLA 200 BOX
One of our most popular formats, the KAPLA 200 box contains 200 KAPLA planks presented in a colourful and easily portable storage box.  An instruction booklet for basic construction techniques is included.
---
KAPLA 280 BOX
This deluxe wooden case contains 280 KAPLA planks and includes one of KAPLA's inspirational art books as its lid.  An instruction booklet is also included.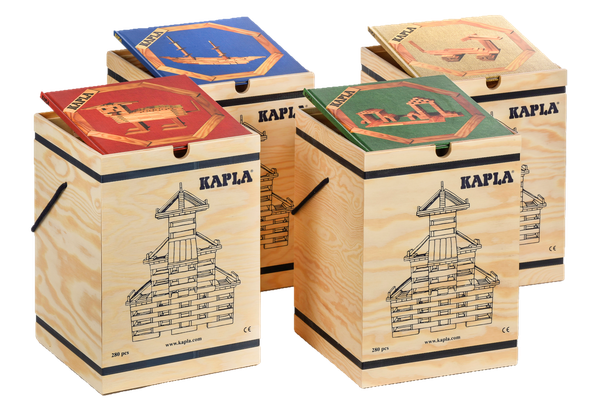 ---
KAPLA 100 BOX
The KAPLA 100 box contains 100 KAPLA planks in a beautiful wooden presentation case.  An ideal gift or starter pack, the flip side of the lid details examples of creations using less than 100 planks!
---
KAPLA Eiffel Tower
Build a 69 cm high Eiffel Tower using 105 KAPLA planks!  A detailed step-by-step instruction booklet is included.
Suitable for 'big kids' (children aged 10+ and adults), the Eiffel Tower set is a great way to gain confidence with KAPLA and learn techniques which can then be used for other constructions.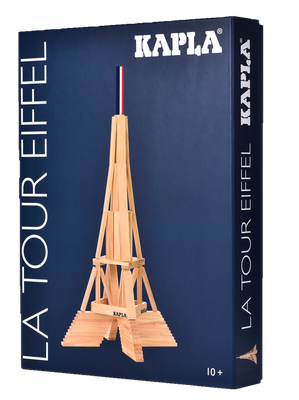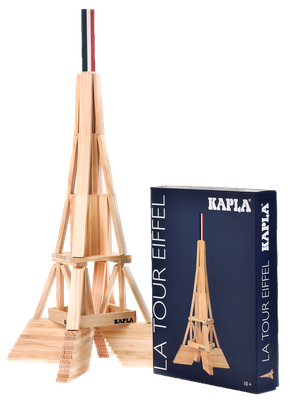 ---
KAPLA OCTOCOLOUR
Specially designed by the creator of KAPLA in collaboration with artistic painters, the KAPLA Octocolour set offers 100 KAPLA planks in a palette of 8 stunning colours in a wooden presentation case.  Add a touch of contrasting tone and take your KAPLA creations to a new dimension!  KAPLA Octocolour is a great complement to the KAPLA 100 box of natural planks.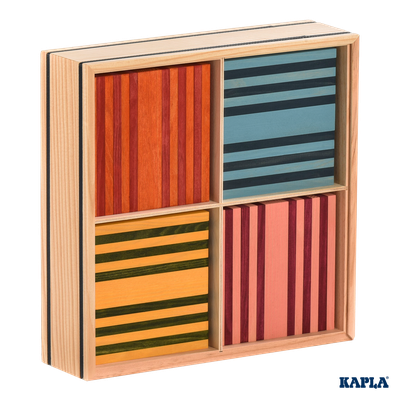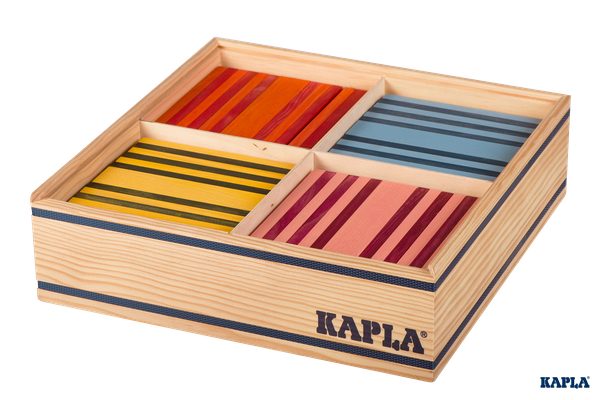 ---
KAPLA ART BOOKS
KAPLA has published four different hard-cover art books featuring models to suit different age groups and abilities, from beginners through to advanced builders.  The KAPLA art books are high quality, colour publications comprising photographs and hand-sketched technical drawings to guide the imagination through the endless possibilities of building with KAPLA.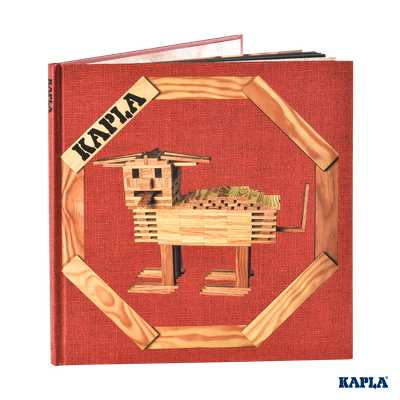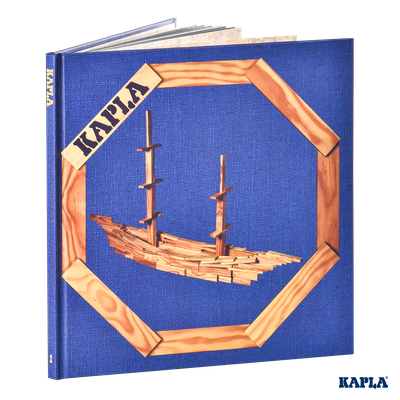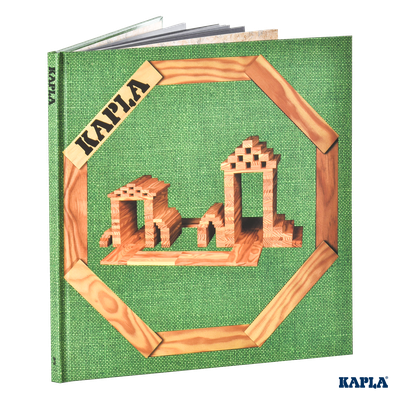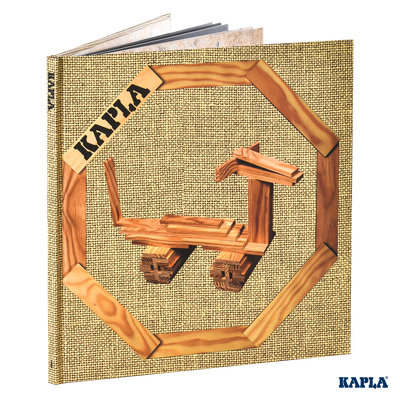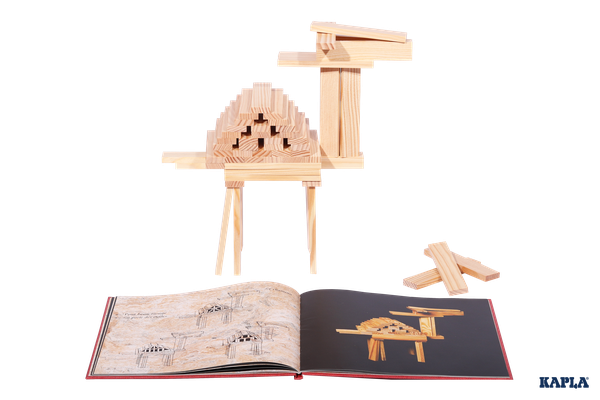 ---
KAPLA 'BOOK AND COLOURS'
Ideal for starting or enhancing a collection of KAPLA, these beautiful gift boxes contain 40 KAPLA planks in two different colours accompanied by an art book.  Differing from the four KAPLA art books which are sold separately, the art book in each 'Book and Colours' set complements the colour theme of its box (there is a different book for each colour set).  The creations in each book are designed to inspire a range of abilities and age groups.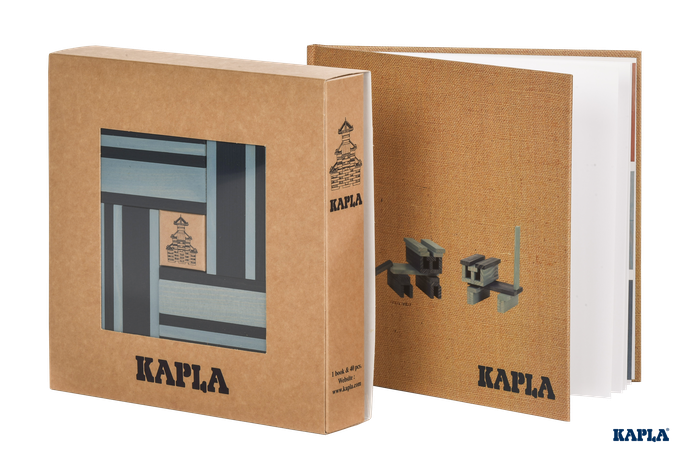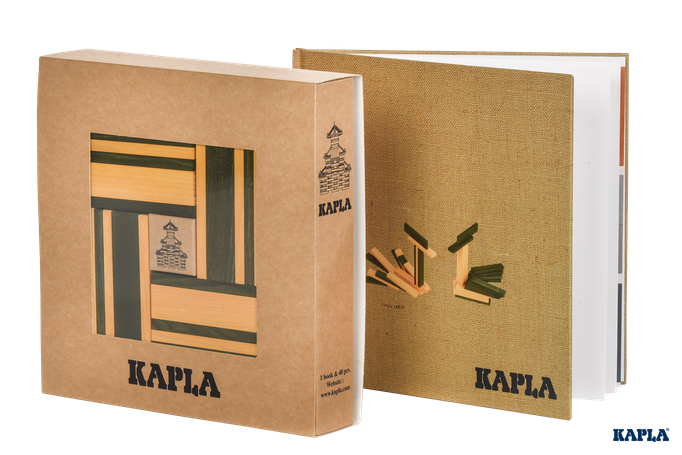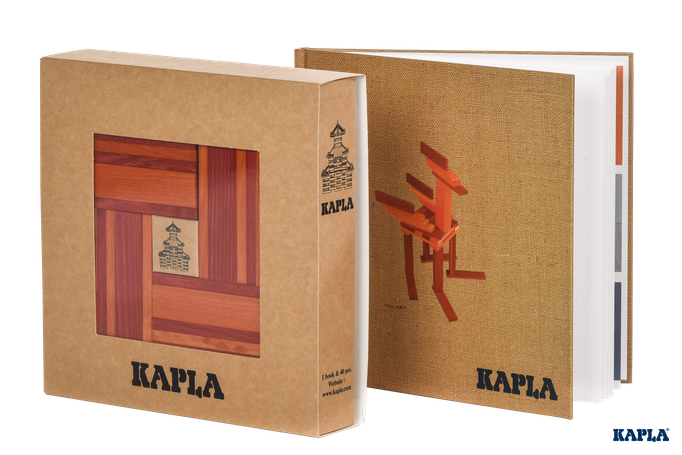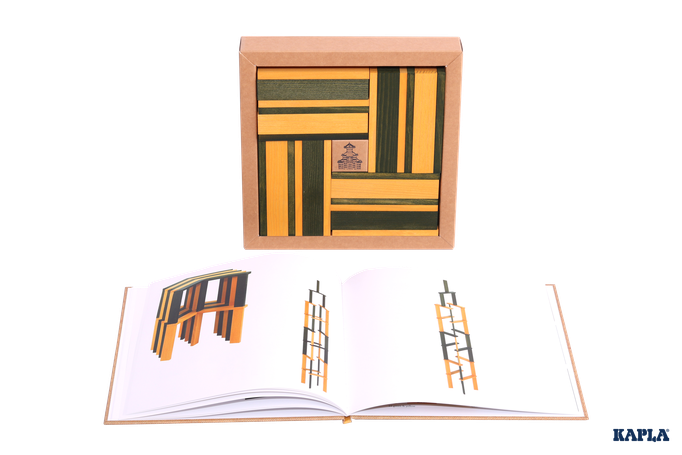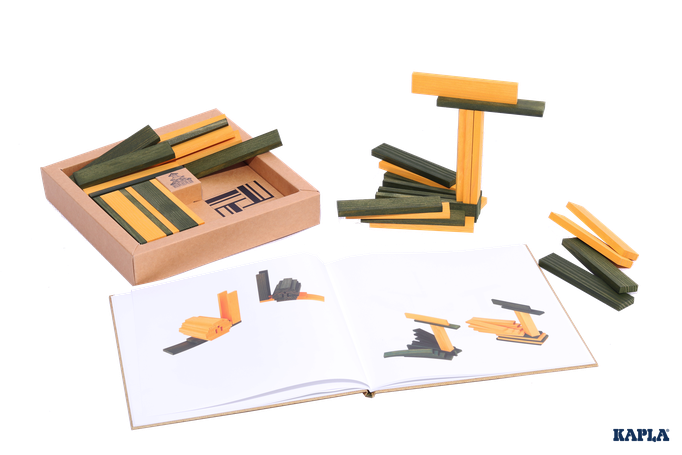 ---
KAPLA 40 SQUARES
Add the magic of colour to your KAPLA creations with this solid wooden box containing 40 coloured planks!  KAPLA 40 Squares is available in 6 eye-catching colours: green, dark blue, light blue, yellow, orange and red.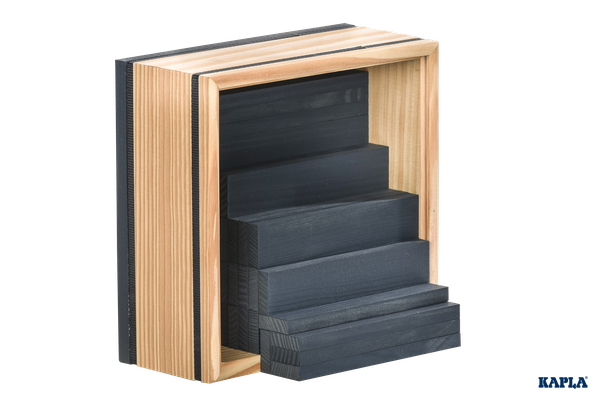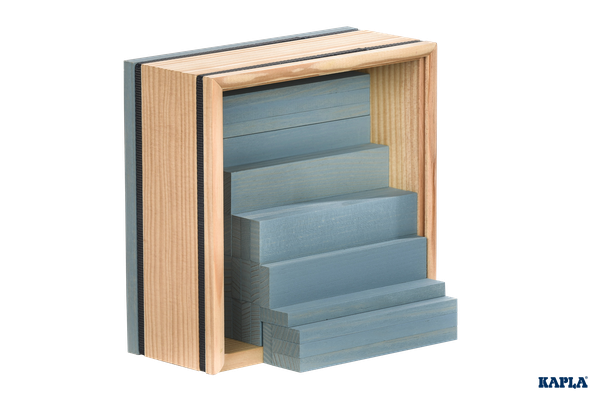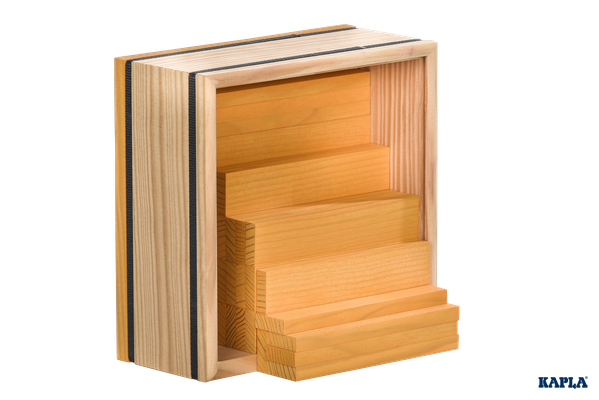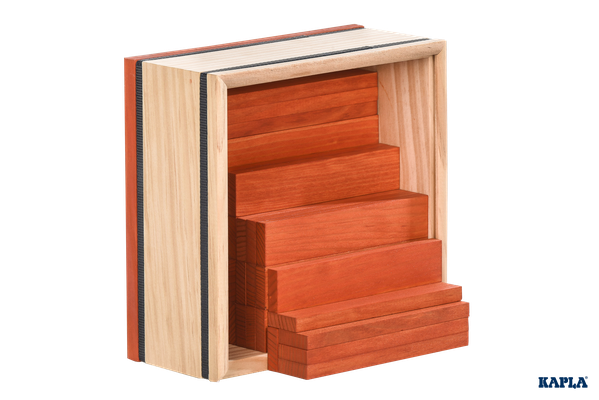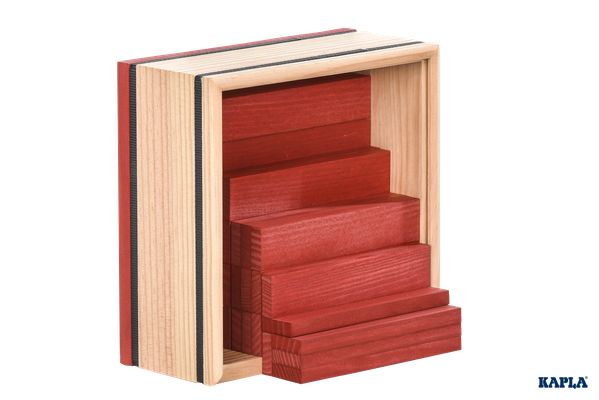 ---
KAPLA CHALLENGE
KAPLA Challenge is a quest for perfect balance …  Work your way through the models presented by the 12 'Challenge Cards' with the 16 KAPLA planks at your disposal in this portable gift box.  Older children and adults will have their concentration and dexterity put to the test by the varying degrees of difficulty presented … it's up to you to accept the KAPLA Challenge!